Seychelles, 1990
This site looks much better with JavaScript turned on. For the best experience, please enable JavaScript and refresh the page.
Bird Island Photos 2
The beach and wildlife. See Bird Island Photos 1 for the buildings on the island.
You could walk around the island in an hour or so. Just too idyllic for words.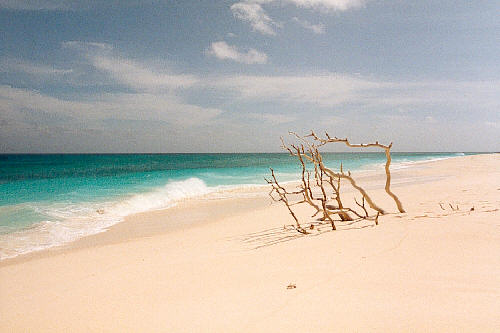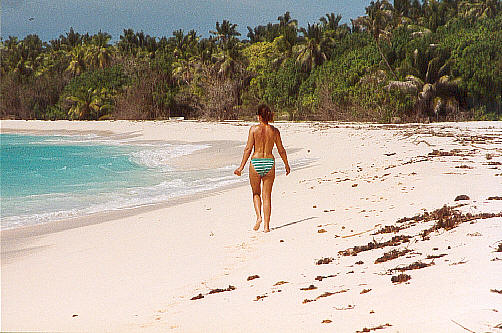 Walking around the island.
John on the beach - in the days when he had ribs.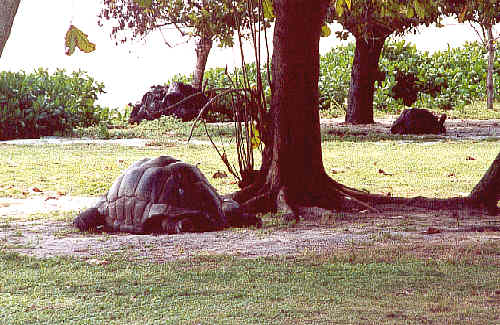 Esmeralda and friend. Esmeralda is said to be the largest land tortoise in the world, and is over 150 years old. She is actually a he.
Esmeralda spent all day lumbering around the rooms, graciously accepting handfuls of grass, and having sun-tan oil rubbed into her shell, giving it a nice deep gloss.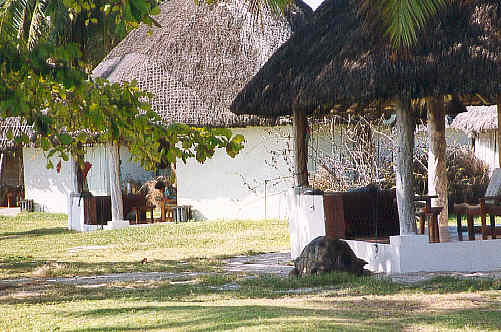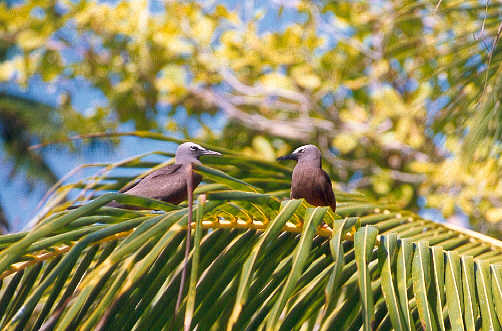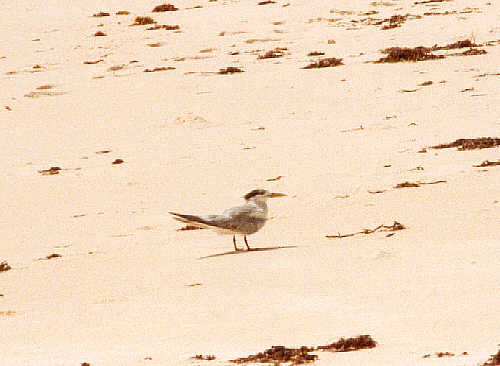 I think this is a Sandwich tern.
A Sooty tern on a huge pile of dried seaweed at the northern end of the island. It was dragging its wings along the ground, pretending to be injured, in order to lure us away from its nest.
The Sooty tern colony which occupied the northern half of the island, spilled over onto the upper part of the beach.

At the peak of the breeding season there are a million Sooty terns on the island. The air is full of birds, and the din in the colony is indescribable.
We didn't venture into the heart of the colony - the air was full of birds screaming in the strident and harsh way that terns have.