Seychelles, 1990
This site looks much better with JavaScript turned on. For the best experience, please enable JavaScript and refresh the page.
Bird Island Photos 1
Mostly pictures of the buildings on the island. See Bird Island Photos 2 for the beach and wildlife.
The Arrivals hall at Bird Island airstrip. Note the small table on the right inside.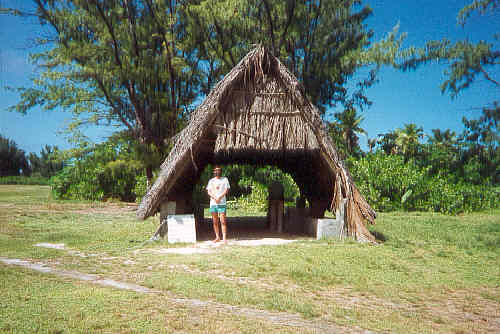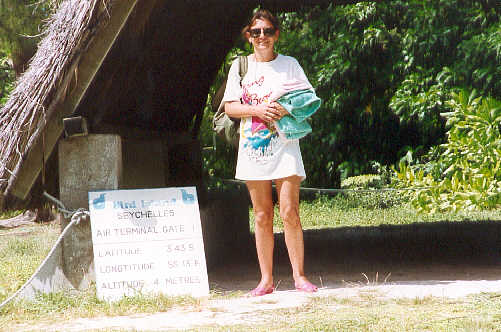 Linda in the Arrivals hall.
This White-tailed Tropicbird had made its nest in a scrape underneath the table in the Arrivals Hall. They are very protective of their eggs, and this one didn't even move while the owner was sitting at the desk above it, giving the welcome speech. Note the beautiful long white tail feather.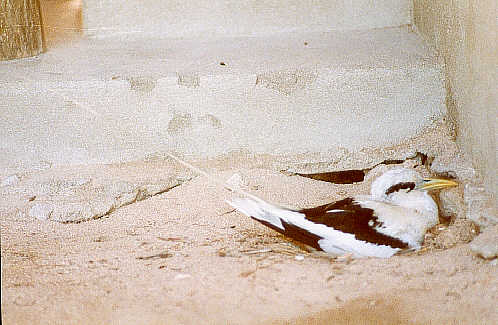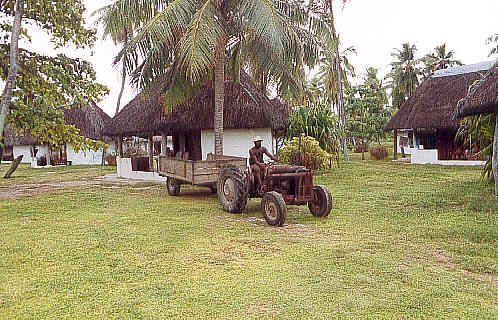 Baggage handling equipment at Bird Island. The rooms are all individual thatched cottages, in three rows - we had one in the front row overlooking the sea.
The interior of our room. Note the shelf behind the bed, where the Noddy regurgitated a fish for us.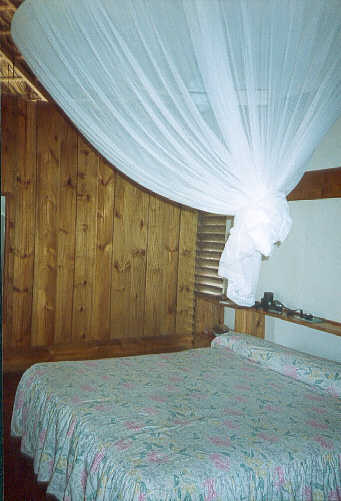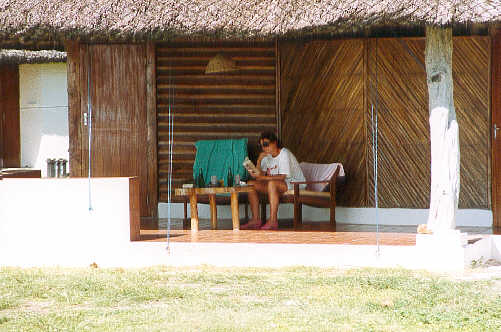 Linda relaxing in the shade on our verandah.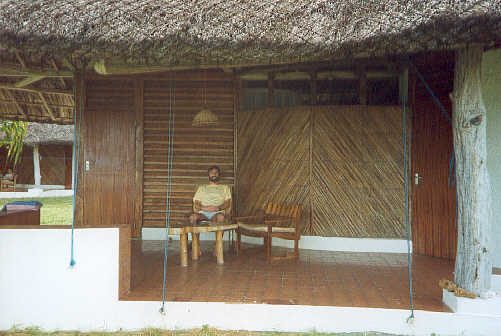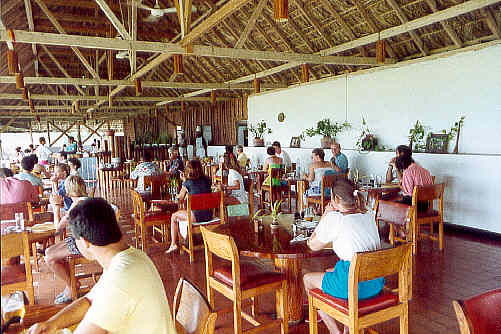 The dining room - Linda in the right foreground. The food on Bird was excellent.
The bar, an old boat dragged up the beach (behind me), and stood in the middle of the floor. The barman stands inside the boat, dishing out the drinks.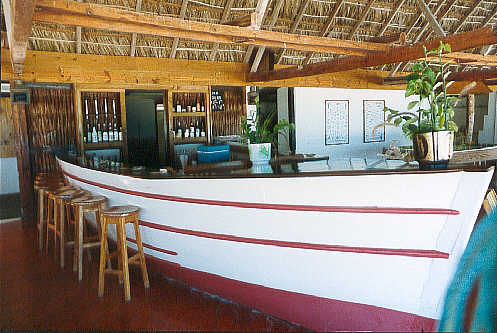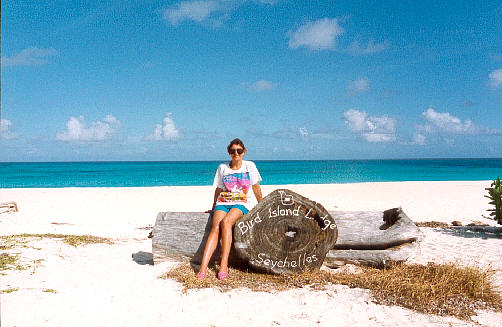 Linda posing for the obligatory photograph to prove we've been there.....