Thailand, 1999: Photos 4
This site looks much better with JavaScript turned on. For the best experience, please enable JavaScript and refresh the page.
Koh Maiton Photos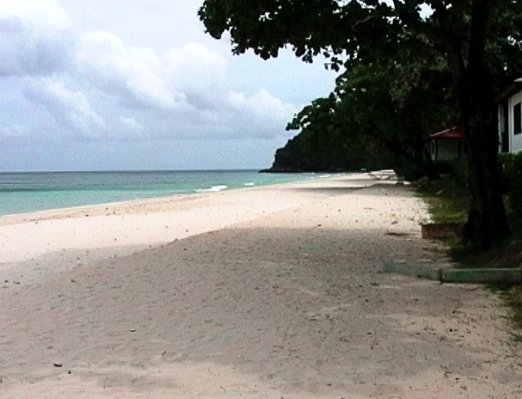 The beach outside our villa.
These pretty Orchid Garlands were presented to us as we alighted from the boat.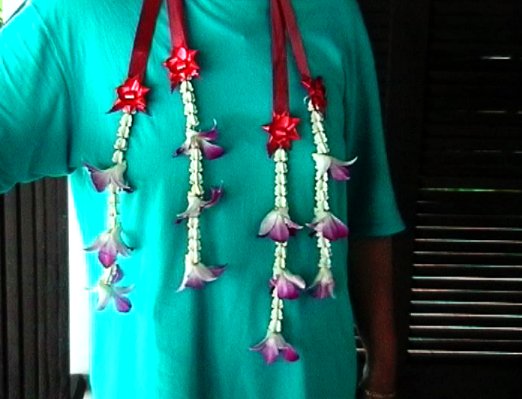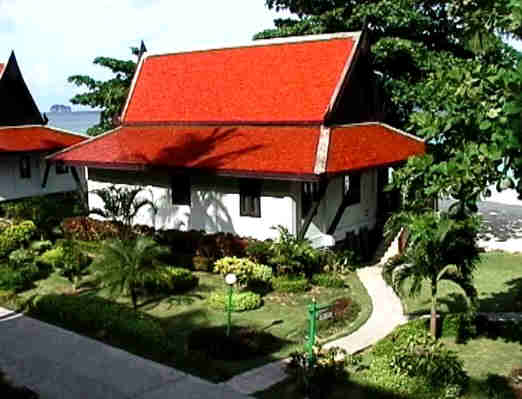 Our villa with the beach beyond. Koh Dok Mai is on the horizon to the left. John went diving there.
Another view of Koh Maiton beach.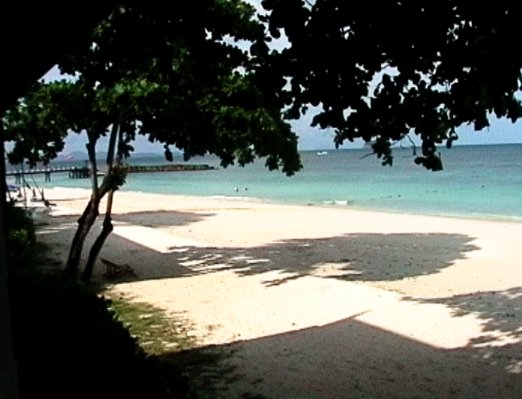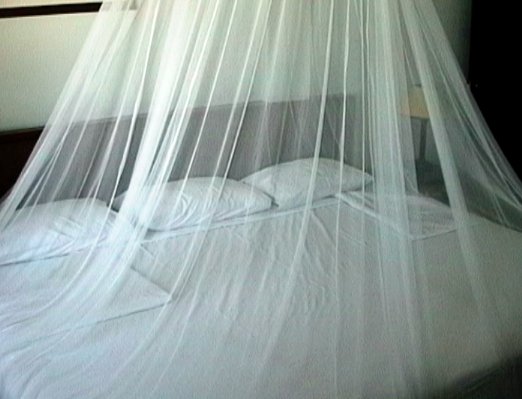 The pool early in the morning.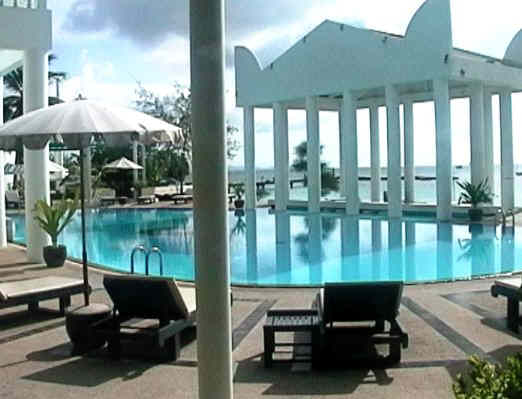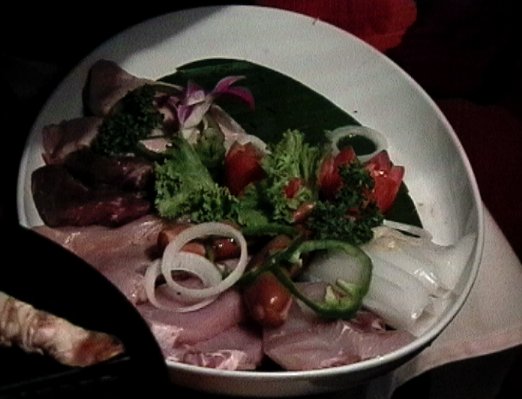 One night we had a barbeque on our veranda. We were provided with tiger prawns, rock lobster, squids, fish fillets, chicken breasts, duck breasts, pork steaks, beef steaks, Thai sausages, rice and salad. And a bottle of champagne. Groan.
Linda expertly cooking the lobster.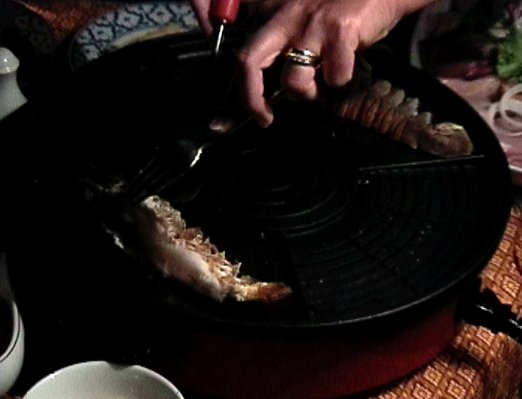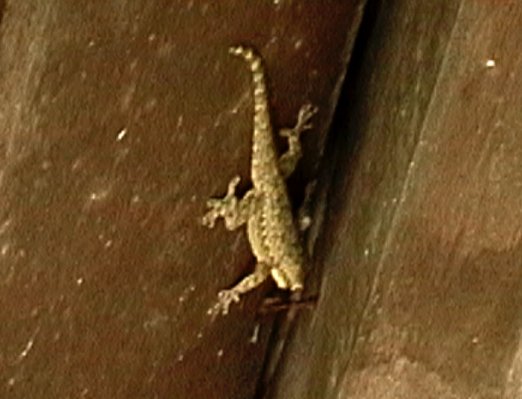 Some of the wildlife on Koh Maiton - friendly Geckos came to see us in our house every day.
Phuket Island from the top of Koh Maiton.