Switzerland 1998: Photos 1
This site looks much better with JavaScript turned on. For the best experience, please enable JavaScript and refresh the page.
Sörenberg, Brienzer Rothorn, the Eiger and Jungfraujoch, Ibex and Chamois...
View of Ida Emmenegger's farmhouse from Sörenberg.

The living accommodation is on the left - the big barn full of cows is next to it.

Our kitchen window is just under the eaves to the right of the drainpipe, with a superb view down to the village (see below).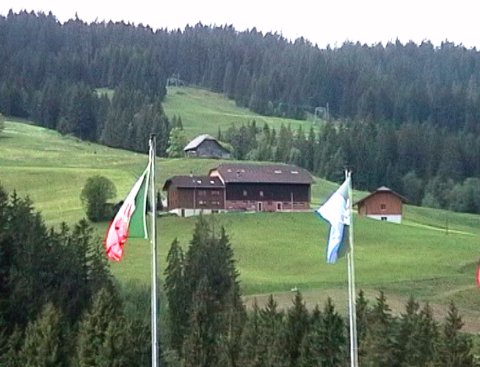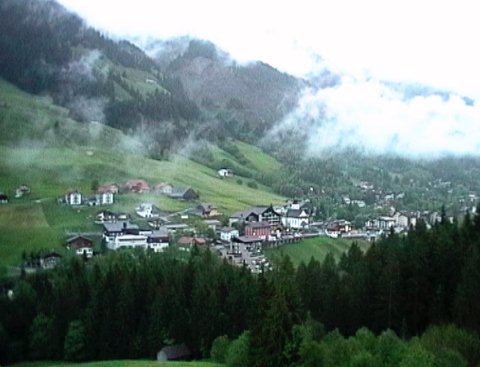 View of Sörenberg village from the kitchen window.
View of the Brienzer See from the summit of the Rothorn at 2400m.

Yes, it really was that blue!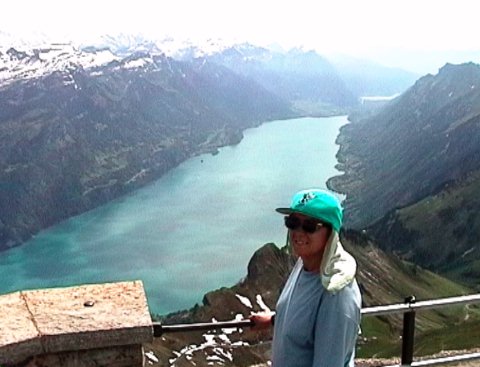 The North Face of the Eiger - wow!

View from Kleine Scheidegg railway station at 2000m.
The Jungfraujoch terminus: A railway station, two restaurants, a museum, and an ice sculpture gallery; all inside the rock and permafrost at about 3500m.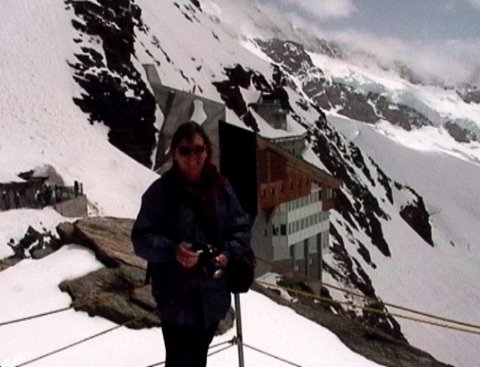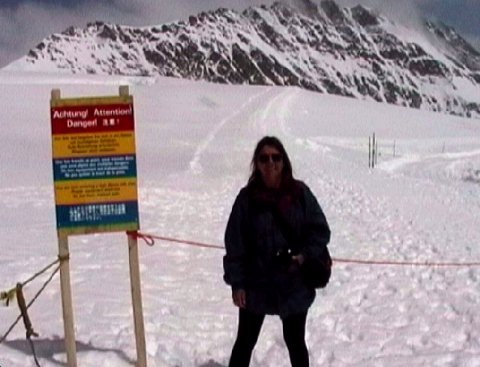 The Aletsch Glacier: The longest in Europe.
A stroll out on the glacier in June - there is skiing all year round, and a daily husky sled display.
Civilised walking. Linda enjoying a stroll beside a glacial stream - she's carrying the picnic!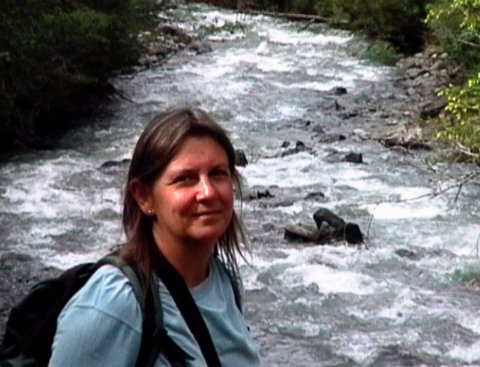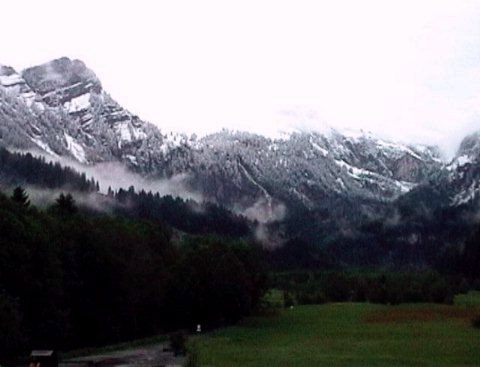 Early morning view from our balcony at Hotel Alpenland in Lauenen of fresh snow that fell during and after our walk on the previous day.
Linda watches an ibex calmly grazing on the moss-covered rocks above Beatenberg.

This wasn't the only ibex we saw which ignored us.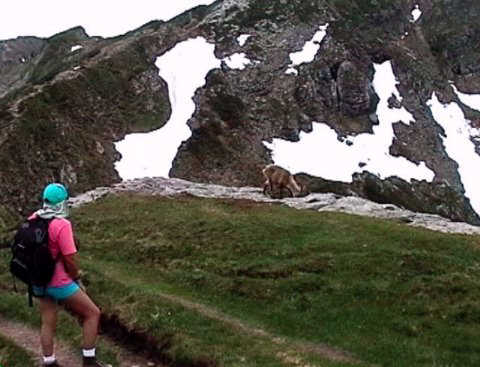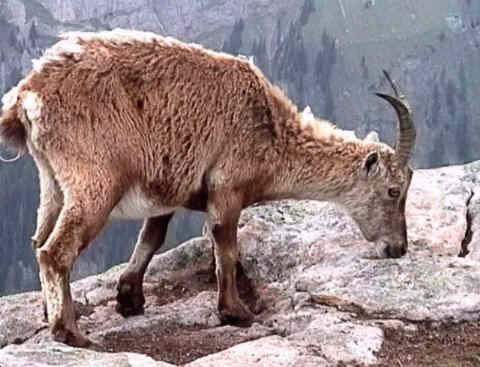 Closer view of the ibex.

Yum, yum, lovely moss.....
Maximum zoom (x20) on a herd of 30 or 40 chamois about 2km away beside a snowfield above Engstligenalp.