Seychelles, 1990
This site looks much better with JavaScript turned on. For the best experience, please enable JavaScript and refresh the page.
Mahe Photos
Enjoying a meal at the Beau Vallon Bay Hotel.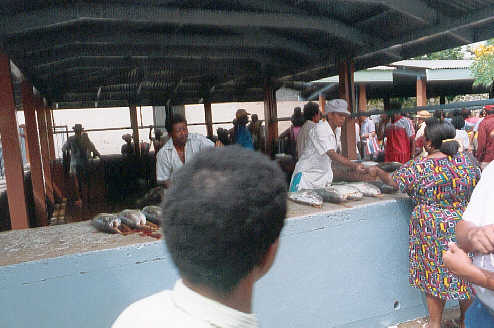 The fish section of the fresh food market in Victoria, the capital on Mahe.
Behind the vegetable stalls the Seychelles women wore their Sunday Best.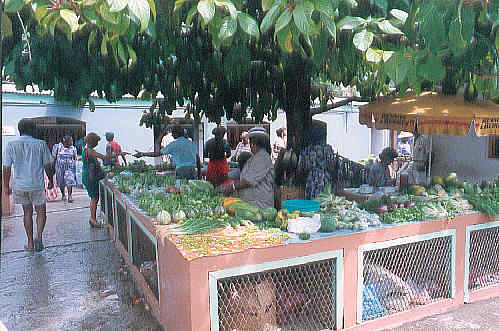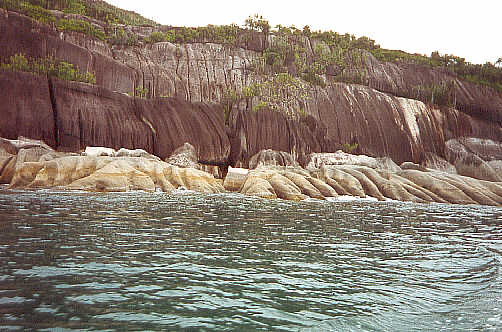 We went for a boat trip from Victoria to see the granite cliffs and rocks, sculpted by rain.
John swimming under the glass-bottomed boat.