Seychelles, 1990
This site looks much better with JavaScript turned on. For the best experience, please enable JavaScript and refresh the page.
Frigate Island Photos
Our Twin Otter coming in to land on the grass airstrip at Frigate Island. The airstrip is mostly hidden behind the pilot's wrist, but this shows the narrow gap between the palm trees and the beach.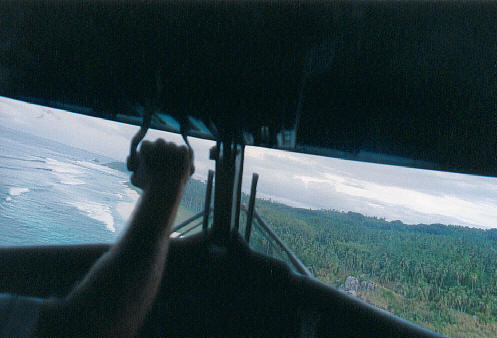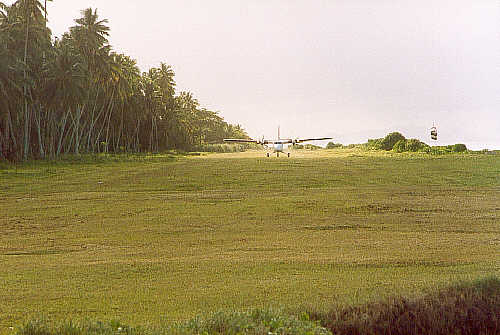 I hope he can stop in time....

Full reverse thrust to stop at the turning area (in front of me) by the hotel buildings.
Smaller planes also landed at Frigate.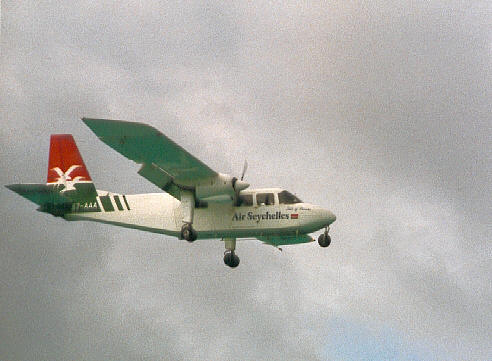 Linda searching for a space to lay the towel down on another crowded beach on Frigate.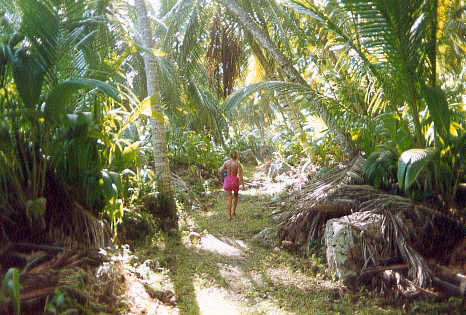 Exploring the jungle paths that run all over the island.
A belligerent land tortoise. This one chased after me, hissing loudly (perhaps he didn't like having his photo taken).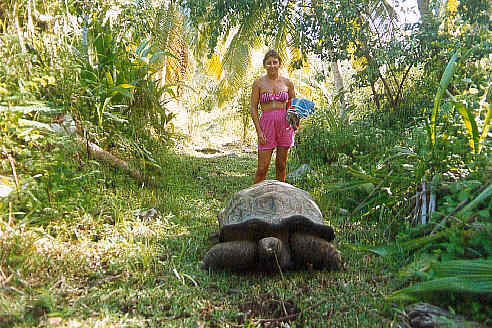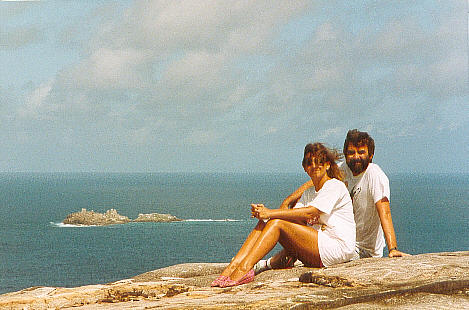 Mont Signale at the top of the island.
Fantastic view from the top of the island.