Seychelles, 1990
This site looks much better with JavaScript turned on. For the best experience, please enable JavaScript and refresh the page.
Dennis Island Photos
Coming in to land on the grass airstrip at Dennis Island. The rooms are a short walk to the right.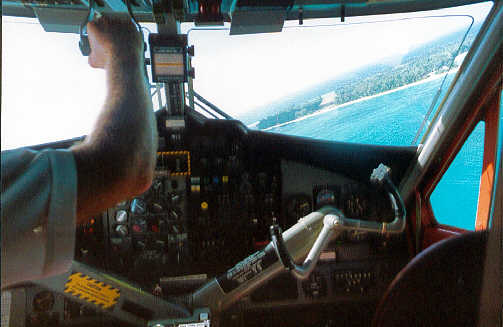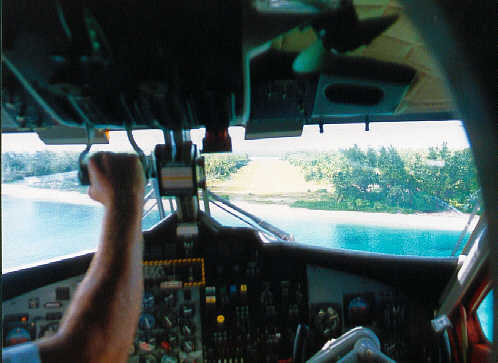 There's a beach at the far end, too....
Safely down....

Baggage handling equipment on Dennis.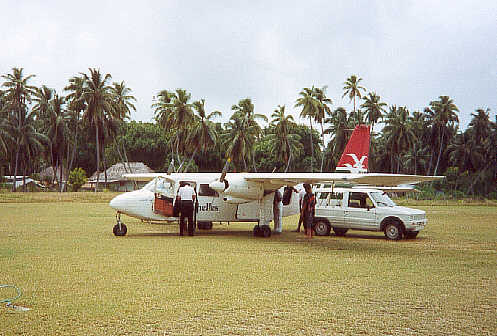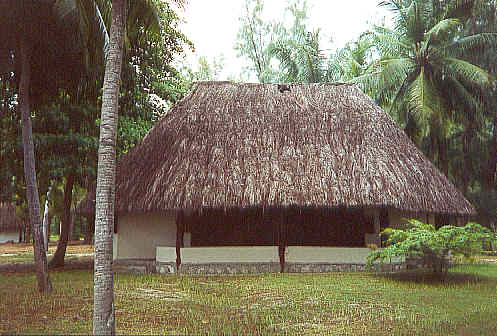 Our huge room on Dennis. In fact, this was two semi-detached rooms, but the dividing wall had been removed. There is a bathroom at each end.
The view from our verandah, looking across the grass to the main beach and the sea beyond.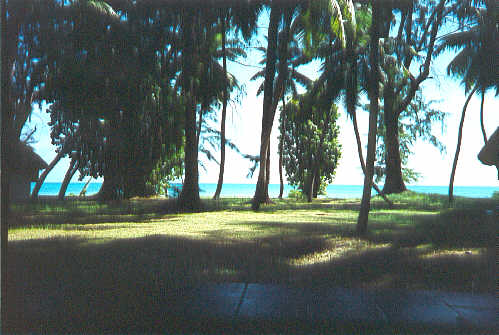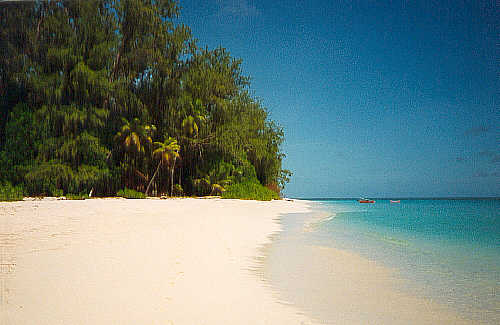 Another busy day on the main beach in front of our room...
Another beautiful deserted beach further round the island.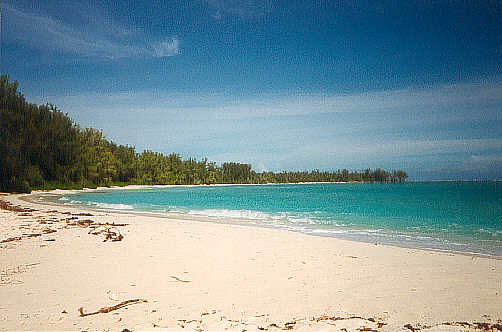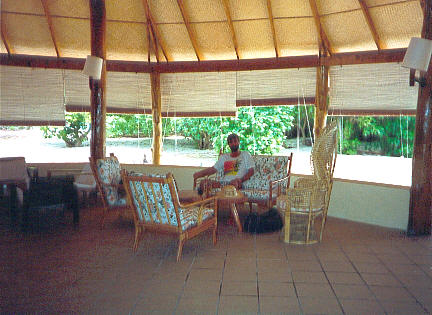 The main bar on Dennis Island.
The bar area, complete with Madonna wannabe and her pet Fairy Tern.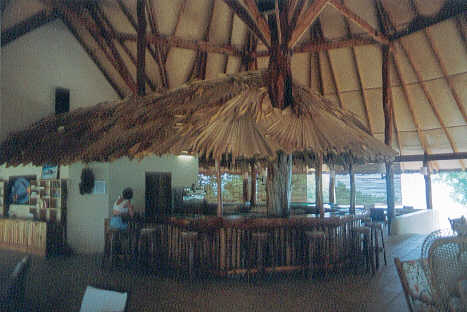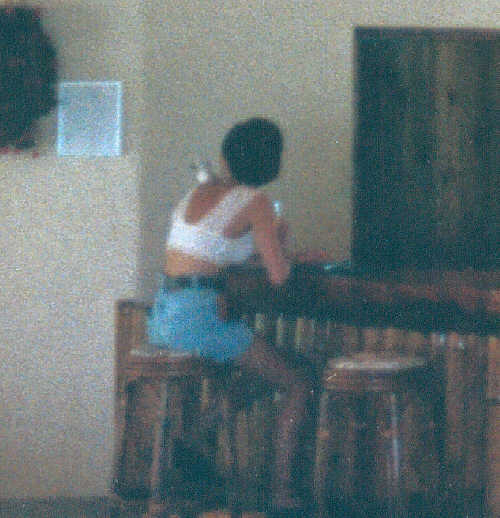 ...you can just about make out the Fairy Tern on her shoulder.