Reethi Beach Photos - the island: Photos 4
This site looks much better with JavaScript turned on. For the best experience, please enable JavaScript and refresh the page.
Around the island - the bar and restaurant
Walking up the jetty to reception (amongst the trees).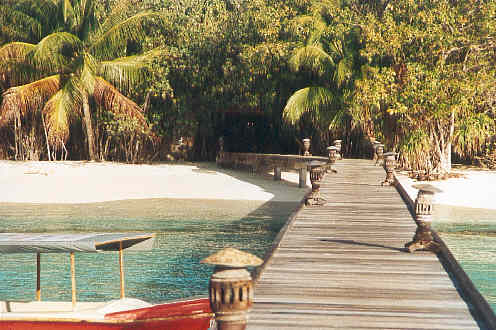 Looking back along the reception jetty.
The empty bar early in the morning.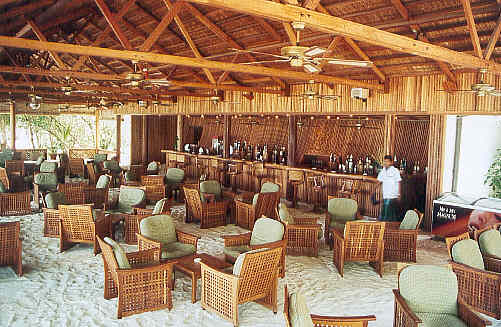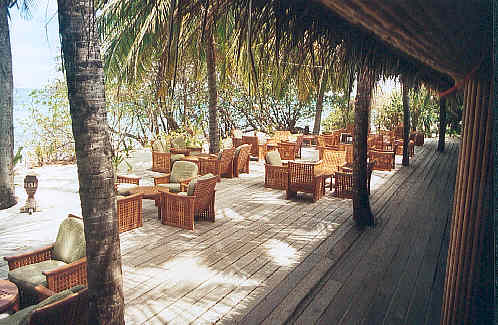 Decking in front of the bar overlooking the sea.
A great place for an evening drink, the decking area was also used for dances.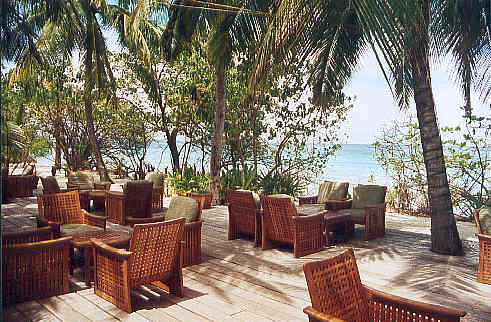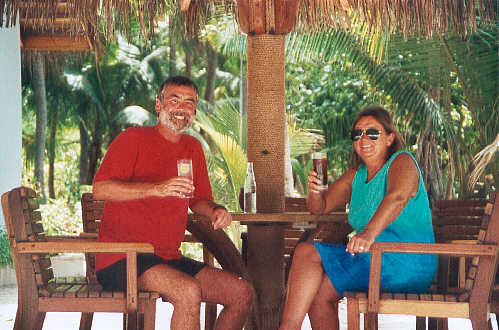 Making the most of the all-inclusive bar.
Breakfast in the dining room.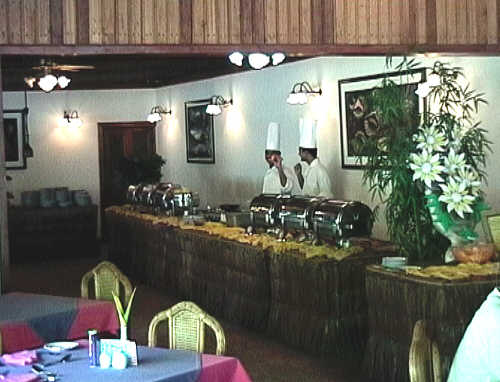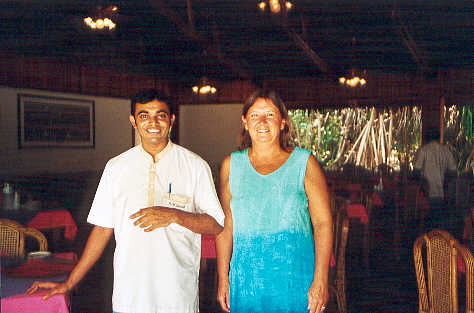 Our waiter Ahmed, grinning as usual, with Linda.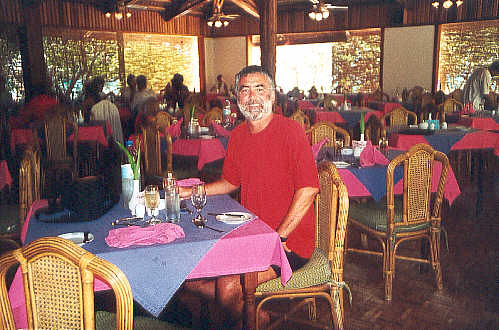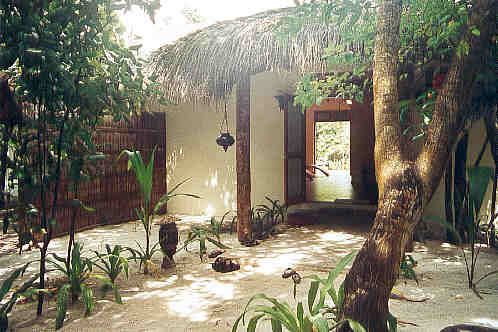 Luxuriant undergrowth by the path near the Serena Spa.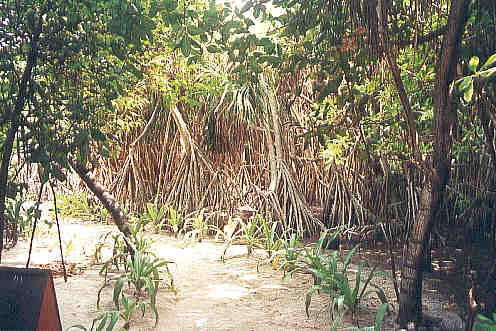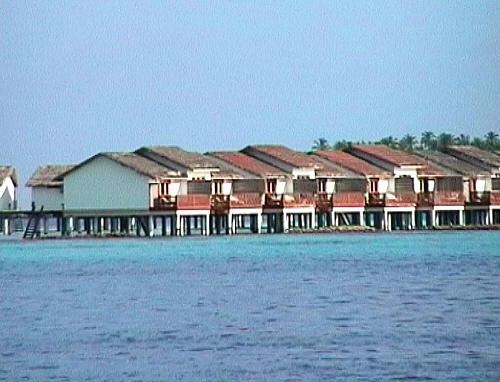 Part of the Water Village - our room was the second from the left in this row.