Reethi Beach Photos - our room: Photos 1
This site looks much better with JavaScript turned on. For the best experience, please enable JavaScript and refresh the page.
Our Deluxe Beach Villa
John reclining seductively on the bed. Picture taken from the lounge area through the door into the bedroom.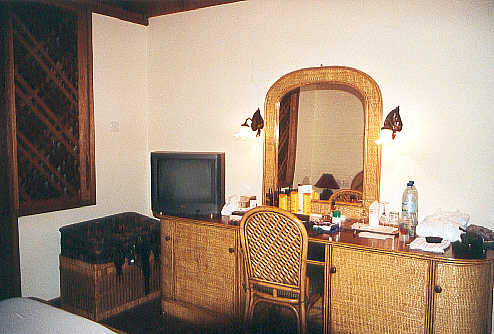 Plenty of storage space under the dressing table.
Looking back from the bedroom into the lounge area, and through the front windows out onto the beach.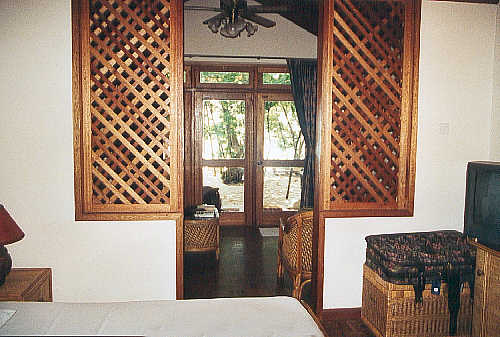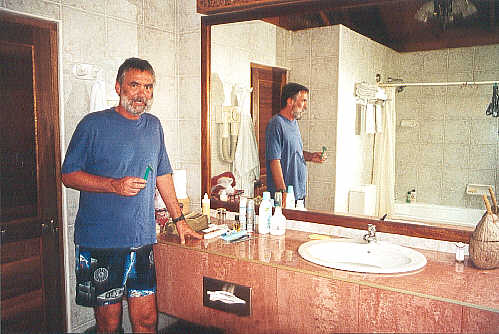 John threatens to shave his legs.
On our departure, the room boy decorated our bed with bougainvillea and hibiscus.