Karpathos: Lefkas, 1998
This site looks much better with JavaScript turned on. For the best experience, please enable JavaScript and refresh the page.
Our first Web-assisted holiday. We located Kourka Studios from the Web, identified flights on the Web, booked it all ourselves. A great success!
We spent most of our time on the farthest beach from Lefkas - half an hour's walk from our accommodation, but worth it. It made a good excuse to stop off at a taverna on the way back from the beach after a hard day's sunbathing.
The small village of Lefkas is round the headland from Kourka Studios (arrowed).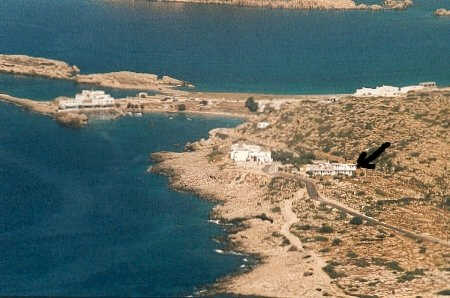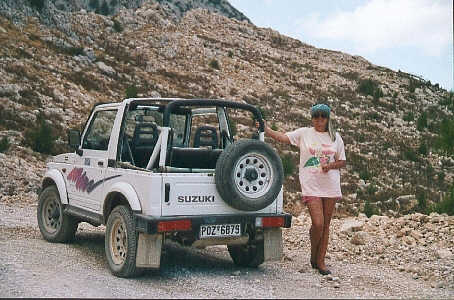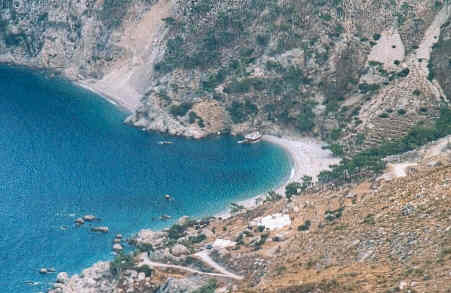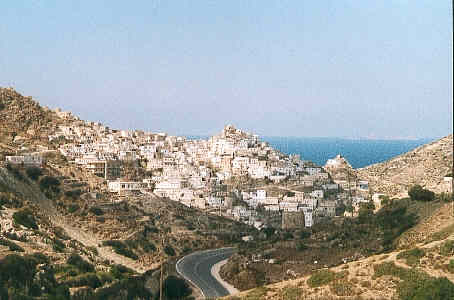 The village of Olympos - a long drive over a rough road in the north of the island.
Me at the completely deserted Agios Minas beach. The water was so transparent.